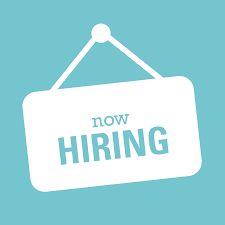 HIRING HEAD LICE TECHNICIAN'S IN CORONA & TEMECULA
Have you ever had to deal with head lice? Nit Picky is looking for full and part time head lice technicians to work in the education and treatment of head lice. Yes, this is a real job :). No experience necessary, we will train the right individuals. Flexible schedule & start immediately. Head lice technician's earn up to $10.00 base pay, up to $14.00+ per hour with sales bonuses and tips. Raise opportunities are available every 6 months. Local inquiries are encouraged to apply to work in one or both of our lice salons located in Temecula and in Corona.
Nit Picky head lice treatment salons offers clients a non-toxic approach to treating head lice. Our strong standards and quality our are key to success. We are constantly looking to improve the quality of service for the customer and are looking for applicants that can provide a professional point of arrival and exit experience for all guests, and constantly strive to raise the bar for service excellence. Come work at a place where family, health and reward are all in a good day's work!
Requirements:
-Happy with a positive demeanor
-Enjoy working-life is what you make it.
-Must work well with others- especially children
-Comfortable working alone and as a team.
-Be dependable, motivated and hard-working
-Able to stand for extended periods of time
-Have good eye sight for up close work and attention to detail
-Must have reliable transportation
-Non Smoker only
-Spanish a plus but not required
-Pass background screening/drug test.
For this position, you will be expected to work shifts during the hours of:
Monday - Friday from 10:00am - 7:00pm
Sunday/Saturday from 10:00am - 5:00pm
Flexibility Available/Some Shifts On Call
Interested but worried that you might get lice, too? Nit Picky technician's are trained on how to prevent head lice to ensure that our head technician's are lice free. We wear gloves, aprons, pull our hair back and with a few extra precautions, the job is worry free.
For more information, please visit our website at www.nit-picky.com
Please no phone calls, submit a detailed resume with a cover letter telling us about yourself and why you would be a benefit to our team & references to be considered for the position.
Submit Resumes to : shannon@nit-picky.com