| | |
| --- | --- |
| Posted on November 16, 2013 at 2:20 AM | |
Lice Removal Service Now In Eugene and Salem Oregon

November 15, 2013 -- Nit Picky, a professional head lice removal service, announced the expansion of their mobile head lice removal services to families and schools in Eugene and Salem, Oregon including surrounding cities.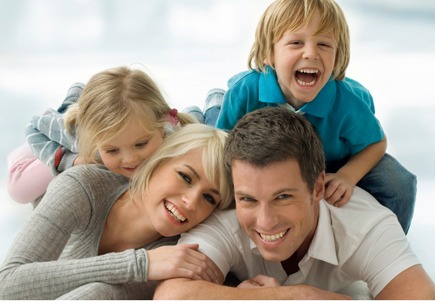 Nit Picky Lice Removal Service specializes in helping families effectively remove nits and head lice without the use of pesticides and focuses on manually removing the tiny pest. Their in-home non-toxic head lice treatments allow privacy and comfort while a Nit Picky certified lice specialist screens each family member and treats those that have a lice infestation. Nit Picky is now expanding their lice removal service into Texas to help more people effectively eradicate head lice.
Treating head lice and removing nits is not easy. The process requires parents to spend endless hours of nit picking and to pay for unforeseen expenses. The cost of failed treatments and days missed off work, school and camp quickly add up. "Before contacting Nit Picky, our customers have treated with lice shampoos, prescriptions, alternative treatments and have spent countless hours removing nits. They feel frustrated and helpless when they find out that they still have head lice. When everything else has failed they turn to us for a solution," explains Shannon Karrigan, Founder of Nit Picky.
Parents can relax when hiring Nit Picky to come to their home. The lice specialist will screen all family members and treat only those who are found to have head lice. While the Nit Picky specialist treats the family for head lice, parents are able to focus on what needs to be done around the house to prevent head lice and future infestations. An average lice treatment with the company takes about an hour per person and the treatment efficacy rate is 98% from a singe treatment. The company focuses on a single treatment option and will show their customers how to follow a simple routine to ensure 100% success and prevent future outbreaks.
"Eugene and Salem  families have been struggling with head lice for years. Head lice are becoming resistant and increasingly difficult to erradicate. Expanding our lice removal services in this area of Oregon gives us a chance to help more local families. Our process is professional, effective and affordable in comparison to self treatments that tend to fail," said Karrigan. Nit Picky offers Eugene and Salem families peace of mind that their head lice problem can be professionally treated and eradicated..
Nit Picky offers parents a solution to head lice and nits in Arizona, California, Colorado, Nevada, New York, Portland, Oregon and now Eugene and Salem. Additional services include free school and camp screenings, educational presentations and non-toxic, pesticide free products. For more information about Nit Picky Lice Removal Service and Nit Picky California Lice Salons.